"Sexy Ping Pong Show," "Ping Pong Show Live," "Ping Pong Show Sexy Show." These are the kinds of advertisements I saw when walking through the streets of Phuket. Out of curiosity and the countless reviews of Ping Pong shows I had seen online, I decided to bite.
Asking the guy carrying the sign what it was about gave me the first taste of the famed Thailand nightlife. I got an experience like never before, and it is something that is etched in my mind for the rest of time.
Going to a Ping Pong Show when you visit Thailand, whether you go to Bangkok, Phuket, Pattaya, or any major city, is an experience you should not pass up. Before we get into more, let us first look at what these shows are.
What is A Ping Pong Show?
With a tradition that dates back to the early 1970s, ping pong shows are some of the wildest sides of Thailand's nightlife. If you have no idea what I am talking about, you may not be the only one.
Despite what the name suggests, a ping pong show is not an entertaining game of ping pong. It is entertaining, yes, and uses ping pong balls, but that is as similar as the two things get.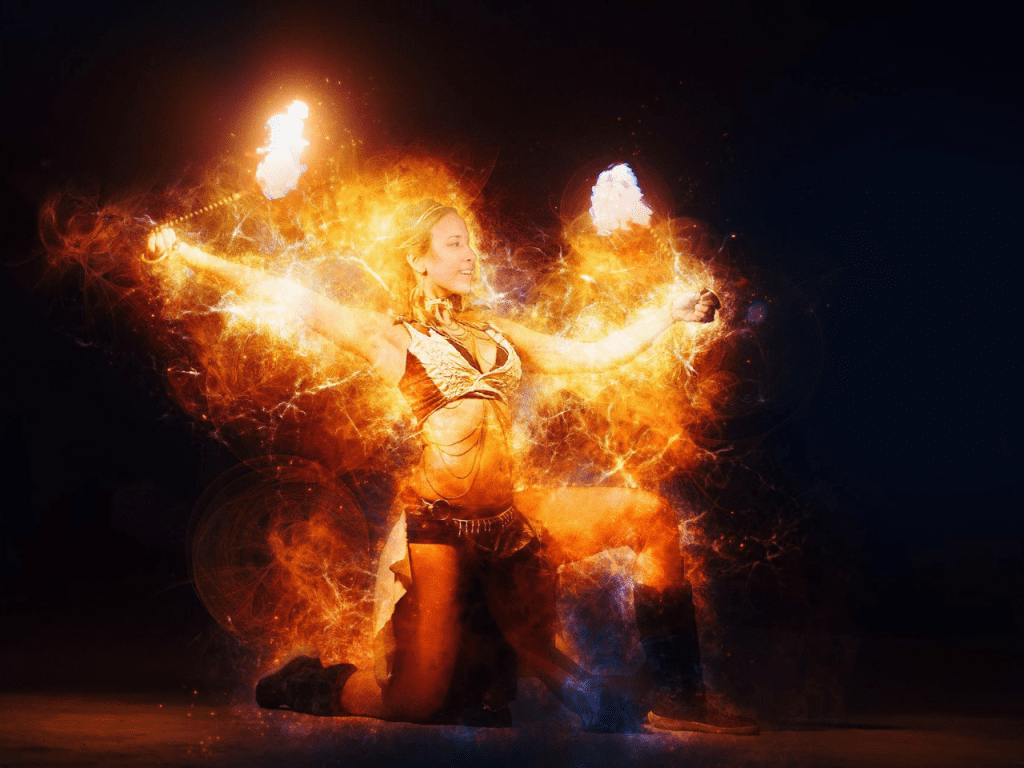 Ping pong shows involve naked or half-naked women shooting ping pong balls out of their vaginas into prepared buckets or holders. This feat requires incredible pelvic strength and is very impressive, to say the least.
The women on stage shoot out more than just ping pong balls. As the menu, you see on the street and sometimes inside the bars shows, the women can shoot out anything, ranging from fruits, live goldfish, live frogs, and more. The shows can also involve more than shooting things out of their pussies.
Some of the other acts you might see include:
The Ribbon Show. This act is similar to the magician pulling a seemingly never-ending silk ribbon out of his shirtsleeves. The show involves endless strings, but they come out of the vagina. Some even do more and pull strings of ribbons out of their ass, a truly fascinating thing to see.
The Darts Show. These incredible women use their vaginas to shoot darts at objects. The one I saw involved popping balloons using the darts. If nothing else, their aim is something to gawk at because they happened to hit every single one of the balloons.
Razor Show. This can be scary, especially for squeamish people. The show mistress tries doing various things that involve razors and vaginas. Oh yes, it is as mindblowing as it sounds, and these are real, sharp razors!
Where To Find a Ping Pong Show In Thailand?
Finding these awe-inspiring shows is not hard. They are advertised at practically every street corner. You can see men holding signs advertising the club or show. They can take you straight to the street club or bar that hosts the ping pong shows.
Some of the places where you can watch a Thai ping pong show include:
Bangkok
Bangkok is the biggest town in Thailand and is full of ping pong shows. You can find them at almost any bar or club you visit. Some of these places include:
Nana Plaza
Nana Plaza on Sukhumvit Road is the biggest place hosting Bangkok nightlife. It is filled with bars, strip clubs, and luxury hotels. It also hosts most of the Thai ping pong shows in the city.
Soi Cowboy
This is one of the other popular places for Thai ping pong on Sukhumvit Road. You can get a lap or pole dance at the strip clubs, followed by the ping pong shows.
Patpong Night Market
This is the place to go when visiting Silom for the most exciting night of your life. The Night Market is one of the oldest places to host ping pong shows and will give you a good look at the sex culture in Thailand.
Khao San Road
Khao San Road in Central Bangkok has nightclubs at almost every turn. Their ping pong shows are more affordable than others in the city, although you will spend more on "tips" and drinks.
Phuket
When in Phuket, one of the best places to visit is Bangla Road. It is full of bars that host ping pong shows. You can also find ladyboys and Thai prostitutes selling wares in the streets. You can find a ping pong show at almost every bar and even more than just the shows.
One of the best places is the Wake Up Club, which offers a wide variety of shows. Here, you can find the popular darts and razor shows, a strip show, and more. It is more on the expensive side, but it is well worth the price in my opinion.
You can also get luxury hotels and beach visits to entertain yourself after a wild night. Phuket is full of incredible sights although the nightlife outshines them all.
Pattaya
The best places for ping pong shows and Thai strippers in Pattaya are:
Walking Street
This is one of the most famous streets in Pattaya. You can find dozens of people advertising the ping pong show and even signs on walls and trees offering these services.
You can follow the directions on the signs or get a guide to get you to the many clubs that offer Thai ping pong shows.
Pattaya Soi 6
This is one of the lesser frequented areas in Pattaya, but it delivers on the nightlife. Many places offer a ping pong show and many other services. You need to be careful when asking for services here, as a small mistake can land you in a heap of trouble.
My Experience
The best way to describe my experience at a Thai ping pong show in Phuket is "shocking, interesting, what was that? How do they do that? How is that possible?" I had a faint notion of what to expect from a show but what I saw went way beyond my expectations.
I would like to start by saying if you are not into this kind of thing, fair, but going to see a ping pong show at least once is one of the most adventurous things you can do.
Let me paint you a picture: I was walking along Bangla Road, looking at the various wares sold there. I bought multiple fake clothes, bags, and watches. Then I got attracted by one of the flashy signs moving around, so I asked.
The guy showing the sign promised me "the best night of my life," and as the curious man that I am, I went to look. But first, I had to discuss the price. He tried to con me out of 900 baht, but we negotiated down to 450 baht, and so I went.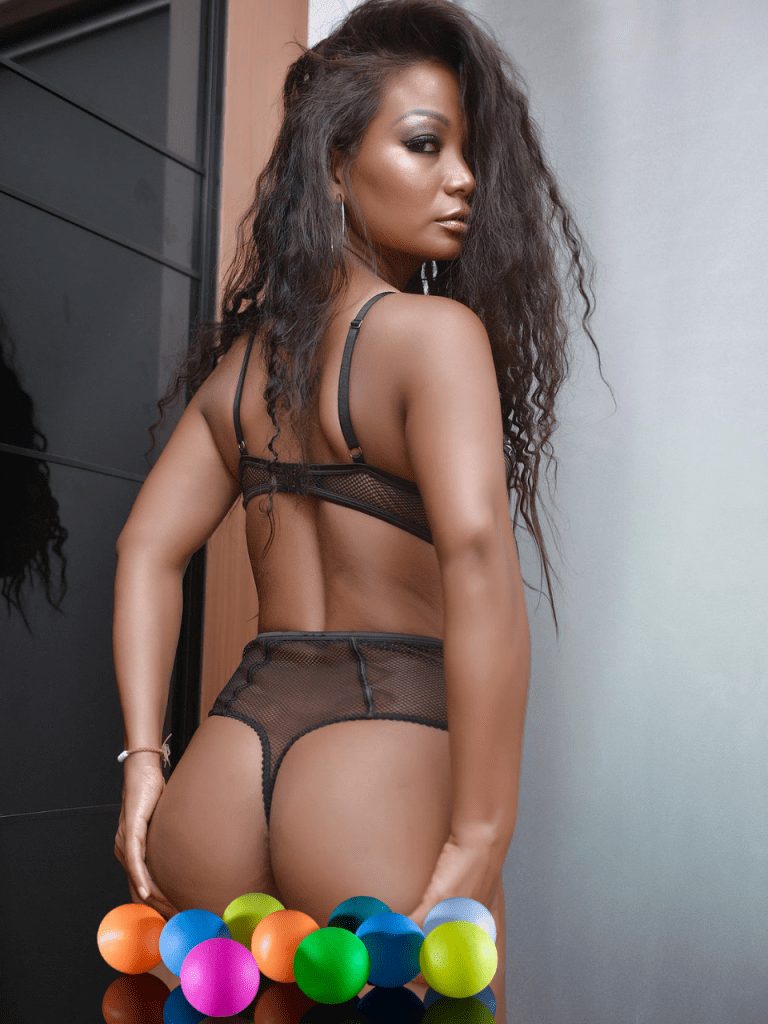 Right as I walked in, I was flashed with pussy left and right. I was shocked at first, but I quickly adjusted and moved into the bar. A buxom waitress offered me a drink, and I sat down to watch the show.
There was the usual pole dance for about 15 minutes, but then the actual show started. A middle-aged woman walked on stage with a bucket filled with ping pong balls. She then proceeded to shove them into her vagina as I watched and shot them out of her pussy.
I was shocked, to say the least. The balls were shot out of that pussy with a surprising projectile; one guy was even hit on the chest with it! I tried to pick one of the balls, but I wouldn't advise anyone to do that.
The balls were slimy because of the lube. The show continued for about half an hour, with a change of show mistresses. Next came a woman who shot darts out of her vagina! I had seen what I came to see but stayed for the darts show; I couldn't bring myself to leave yet.
After approximately two hours, I walked out of the club a changed and enlightened man. I went back once more before leaving Thailand just to see if anything changed, but the show was pretty much the same.
Should You Go To a Thai Ping Pong Show when in Thailand?
Absolutely yes! Although the shows are not for everyone, they are definitely something that I recommend to anyone who asks. Just be prepared to see things you have not seen before.
A few disclaimers before you go, however. Be ready to spend more than you thought you would. You might bargain with the street sign guy, but the prices will probably change once you are inside the club.
Others advertise free entry, but that is just a lie. Admission is free, but the prices of beers and drinks are wildly inflated. You can get just one beer for up to 800 baht. Be ready to negotiate as you have never before.
You might also be expected to give the girls tips for doing regular things. These tips are normally on the higher side but paying them is a small price to pay for the wonders you will see.
Ensure you check the receipt before paying, as they can sometimes add more drinks to it than you actually drunk. Negotiate with the hostess before entering, even if you talked to the tout. Know what exactly your ticket pays for, and do not deviate from it.
Final Thoughts
A Thailand ping pong show is one of the most exhilarating things you can do in Thailand. Be prepared to spend more money than you think you have, but it is an experience you should not miss.
If you're interested in learning more about Thailand's unique and mesmerizing nightlife, head on over to our Travel Guides Section for more literature on this amazing phenomenon.