Meeting up with your first Thai Hookers can be more of a daunting task than you might think. Meeting a Thai hooker in Thailand isn't that complicated but having a basic idea of the Thai Red Light scene and how and where certain types of girls perform their craft will help make a great time even better.
Thai girls and especially Thai hookers come in all different shapes, sizes, and personalities. This amount of choice when it comes to sex offers an amazing opportunity to satisfy any kink, pleasure, or fetish.
Men and women alike have been flocking to Thailand for near half a century to scratch the itch that only a Thai girl can reach.
Where To Find Thai Hookers
Depending on what kind of experience you want will dictate where you go to find your sought-after services. There are several different types of Thai hookers and all offer a unique experience. Thai girls or Ladyboys who are selling sex can be found in most cities a tourist will find themselves in.
Check out this guide by BangkokRedEye for more info on where to find Thai whores in Bangkok.
Thai Massage Girls
Probably the most famous form of Thai prostitute. Shops offering services aren't hard to spot and are found everywhere. If the shop's sign has any kind of sexually suggestive wording or art, you're in the right spot.
Including regular massage services, these girls offer handjobs, blowjobs, and sex. Not every girl will offer every service so asking upfront what is available and more importantly what the price of services are can save many headaches later on.
If you're not sure if the massage girls offer the extras you're after, just ask.
Thai Soapy Massage
A soapy massage is a little different than a regular massage w/ extras. These establishments are usually in big buildings with the girls displayed inside a room behind glass or a "fishbowl" with a number pinned to their top for you to admire and make your pick. You can even order a drink or two while you make your choice.
A Thai soapy massage usually starts at the "fishbowl" with your pick of Thai Hooker then migrates to a private room where the action starts. You're led to a room with a tub and all the appropriate gear for a good time. Once you're in the tub she'll start to wash you.
Once you're washed and dry she'll lead you to the bed for a massage. This massage could be shorter than you expect depending on the girl and establishment. Once sex is finished you'll hop back in the shower together to clean up and then go your separate ways.
Thai Go Go Girls
For the true party animal, Thai Go-Go Bars are a spectacle to experience! These can be found in most tourist cities and cater to a more rowdy atmosphere. Usually featuring no less than 20+ half or nearly naked Thai hookers working the room and even dancing for a song or two in rotation on one or multiple stages and polls.
These are supercharged strip clubs and if you're in the right spot the right night, you might see a full-on sex show between the girls and sometimes even between the customers and the girls. The Thai agogo offers more action than open-air "beer bars" and can lead to long and crazy nights. Thai Go Go bars open late and stay open to the early hours of the morning.
Thai Agogos are great because it costs nothing to see the show, just come in and purchase a drink and maybe even buy one for one of the ladies. The girls make a percentage each time you buy them a drink. Called "lady drinks". Once you decide you want to pick up a Thai hooker from a gogo bar, let her or the mamasan know and pay the "bar fine".
The "bar fine" is the price you pay to the Thai agogo or Beer Bar for taking the girl out of the bar. You're basically compensating the bar for the time the girl is out of the bar and not making drink sales for the bar. Any services rendered by the agogo girl and if you have to rent a "short time" room, will be paid for by you.
Agogo bars can have Short Time Rooms in the club or you might take your date back to your room or a Short Time Hotel room nearby.
Beer Bars and Thai Bar Girls
Thai bars girls inhabit the many open-air beer bars that can be found around Thailand. These Thai hookers aren't as glamourous as the ones found in the upscale agogo clubs or gentlemen's clubs and can be usually scored for a little lower price.
They like to play pool and different bartop games like "Connect Four". They're usually good for small conversation and love to drink beer. Beer bars can be identified by their mostly open-air layout equipped with one or more pool tables and hopefully multiple beautiful Thai hookers to keep you company.
Beer bars are great for getting to know the girls before making your choice. Many guys will hang out all day drinking and carrying on with the girls before they make their choice.
The bar fine system is in effect for Thai Beer Bars and is usually a reasonable fee.
Thai Freelancers
Thai freelancers operate in a few different ways:
Thai Street Freelancing Girls
Here you have your traditional Thai whore who hangs out on Sukhumvit in Bangkok and on Beach Road in Pattaya in the evenings. These girls are often cheaper than Agogo girls and Beer bar girls because you're not paying the Bar Fine.
Beware of any Thai Freelance prostitute! There are many stories of farang (foreigner) who have picked up Thai freelancers and have gotten drugged and robbed.
It's safest to pick up a Thai whore from a bar or agogo with a bar fine because the girls are employed by the bar and you can return to the bar or agogo and complain and even ask for your money back if something goes wrong.
Nightclub and Bar Freelancer Girls
This type of Freelancer hangs out in bars and dance clubs searching for dates. A little harder to spot in a crowded club but they are usually dressed nice and are very friendly to foreign men.
Just like normal street freelancer girls, beware that these girls aren't connected to the bar or club you meet them in and could have ulterior motives in mind when going back to your hotel with them.
Not all freelancer girls will harm or rob you but it has occurred enough over the years that it's definitely worth mentioning in this guide. Be safe out there!
Thai Prostitute Prices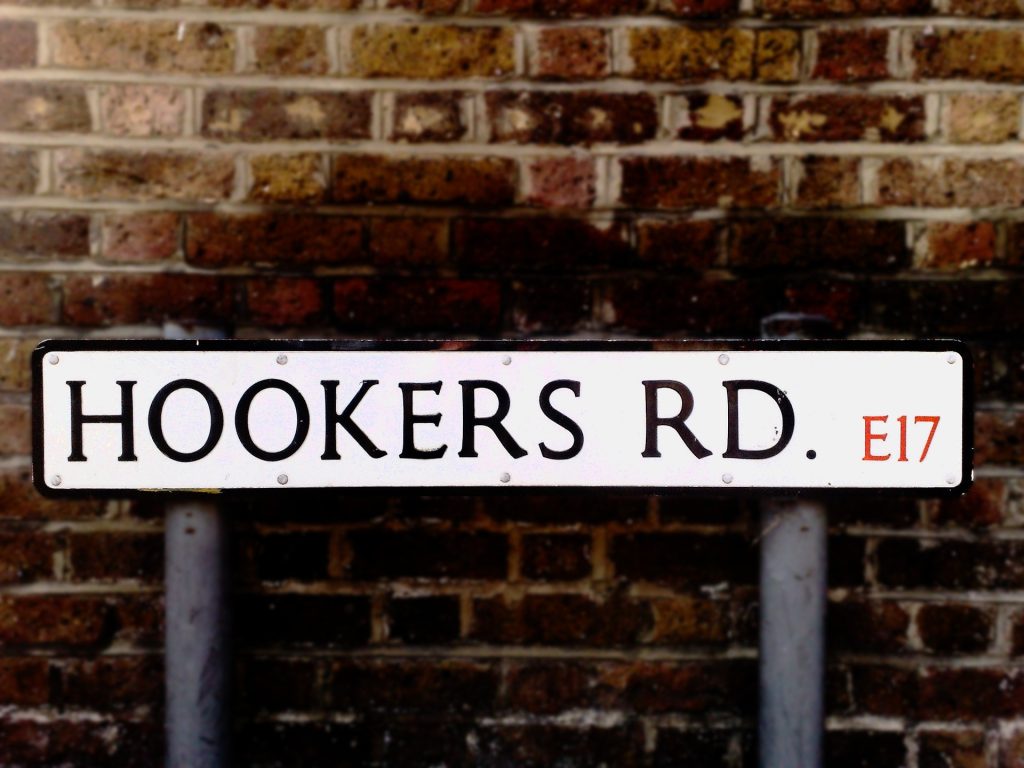 I haven't mentioned prices in this guide until now because certain services or acts can vary from town to town and even Soi to Soi. Here's an idea of what things can cost.
Massage Shop Handjob – 500 to 1000 Baht + massage
Massage Shop Blowjob – 800 to 1200 Baht + massage
Massage Shop Sex – 1000 to 2000 Baht – massage usually included
Thai Soapy Massage Sex – 1500 to 2000+ Baht – massage included
Agogo Girl – LadyDrink 150+ Baht, Barfine 500+ Baht, Sex 2000 to 5000+ Baht
Beer Bar Girl – LadyDrink 150+ Baht, Barfine 500+ Baht, Sex 1000 to 3000+ Baht
Street Freelancer – 500+ Baht + Short Time Room, Test your bargaining skills!
Nightclub\Bar Freelancer – 500 to 2000+ Baht, Depending on the club
This is just a quick overview of what each particular situation could cost. Each town and Soi (side street) has its own Red Light economy and prices can fluctuate depending on location and time of year.
We have more information about Thailand and its Red Light Scene here.
If you're interested in Great Deals on Hotels and Motorbike Rental please check out our Booking Page for killer deals all over Southeast Asia.