There's no judgment here. Maybe the thought came to you while the plane was landing or you have been thinking about Hooking up with a Thai Ladyboy since the last trip?
Maybe you are here on business or for a conference? It's easy to find a Thai Ladyboy or "katoey" in Bangkok to spend the hour or evening with. Bangkok has on offer more Ladyboys along Sukhumvit Road than you can shake your stick at. (That's just the ones working the street.)
Are you looking for Ladyboy Massage or a date to rock your world in the hotel all night long? All can be found in the confines of the world's largest adult playground that is known universally as the Ladyboy mecca of Southeast Asia.
Bangkok has what you need.
Ladyboy Escorts
Hiring a Ladyboy Escort in Bangkok is as easy as picking up the phone and making a call or selecting your favorite Ladyboy Escort Service app like Smooci.
Smooci brings together Thailand's best Escorts in one place and allows you full access to an unlimited amount of fantastic sexual liaison opportunities.
There are thousands of ladyboy escorts operating in the city ready to satisfy every fascination you've dreamed of exploring during your stay in Bangkok.
Date Ladyboy From Online
If you're the adventurous type, why not take your shot hooking up with a real Thai Ladyboy on an online app or website?
Check out ThaiFriendly or ThaiCupid and try your luck at meeting some of the thousands of Thai Ladyboys looking to meet foreigners in Bangkok right now.
This is one of the riskier ways to go about Hooking up with a ladyboy in Thailand but can bring untold wonders to your door and could also bring someone who may try to take advantage of you if they see an opportunity.
Always beware that meeting strangers online be it men or women brings some risk so please take precautions when meeting Ladyboys in Bangkok online.
Ladyboy Massage
A ladyboy massage parlor experience is second to none if you're looking for a massage and any extras a beautiful young Thai Ladyboy might have to offer.
Ladyboy massage parlors are great because you can see the girls in person before making your choice and the full body oil massage and a handjob afterward don't make it a hard choice.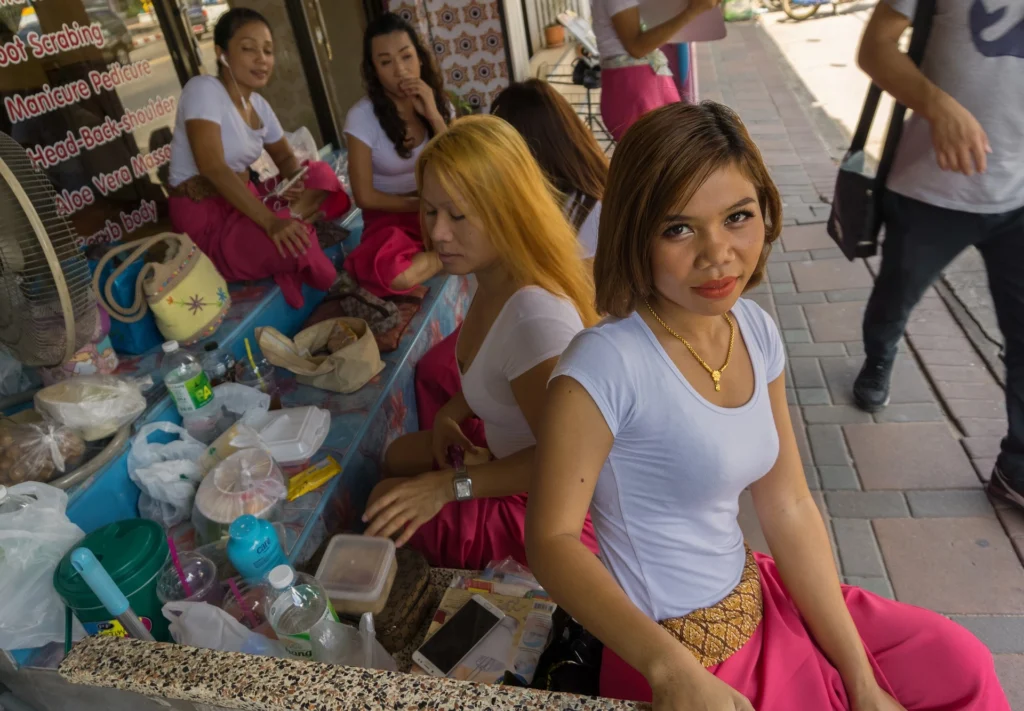 Prices start at 400 – 500 Baht for a basic massage and continue up from there depending on what services you choose. Don't be shy! And always try to bargain your price down if you think it's a little high. But don't be a dick.
Best Ladyboy Massage In Bangkok
In Bangkok, many of these parlors or salons can be found off or near Sukhumvit Road. Actually, most of the foreigner action in Bangkok happens off Sukhumvit Road so let me be a little more specific.
Center your search on Sukhumvit Road around Soi 5 through Soi 7. These massage shops took a big hit during the covid pandemic so just keep your eyes open and you can even ask a tuk-tuk driver if you're not having any luck finding one on your own.
New ladyboy massage shops pop up weekly. Tuk Tuk drivers know where all the hotspots are but don't get scammed! They can help you in times of trouble but they very well could take you for the ride of your life. Feel it out.
Ladyboy Bars
A Ladyboy Bar is a place where Thai ladyboy hookers are on staff and looking for lady drinks and dates. It's a pretty straightforward transaction in most cases.
You come in for a drink and a ladyboy will approach or vice versa. You may just go up and start talking to whomever you're interested in having a drink with and discuss the matters at hand. You'll have to pay the "bar fine" which is the fee if you're taking the girl away from the bar.
She'll want a separate fee for her time and services provided. Expect the cost to start out at 1500 and 2000 Baht for short time.
Nana Plaza has multiple Ladyboy bars and is a one-stop shop for dancing, drinking and even taking the girls to the onsite short-time rooms.
Soi Cowboy offers a bar called the Cockatoo Ladyboy Bar which is the only ladyboy bar on the Soi.
Drinks won't be 80 Baht but Soi Cowboy and Nana Plaza aren't known for budget fun usually. Expect more in the range of 140 Baht and above for beers and cocktails.
Hookup with Thai Ladyboy Street Prostitute
By far the more adventurous avenue to journey down when searching out a ladyboy is searching out a ladyboy freelancer. This probably is the easiest way to hook up with a real ladyboy in Bangkok after dark.
Head out for a walk on Sukhumvit Road toward Sukhumvit Soi 4 and start window shopping. There will be girls and ladyboys about for your consideration.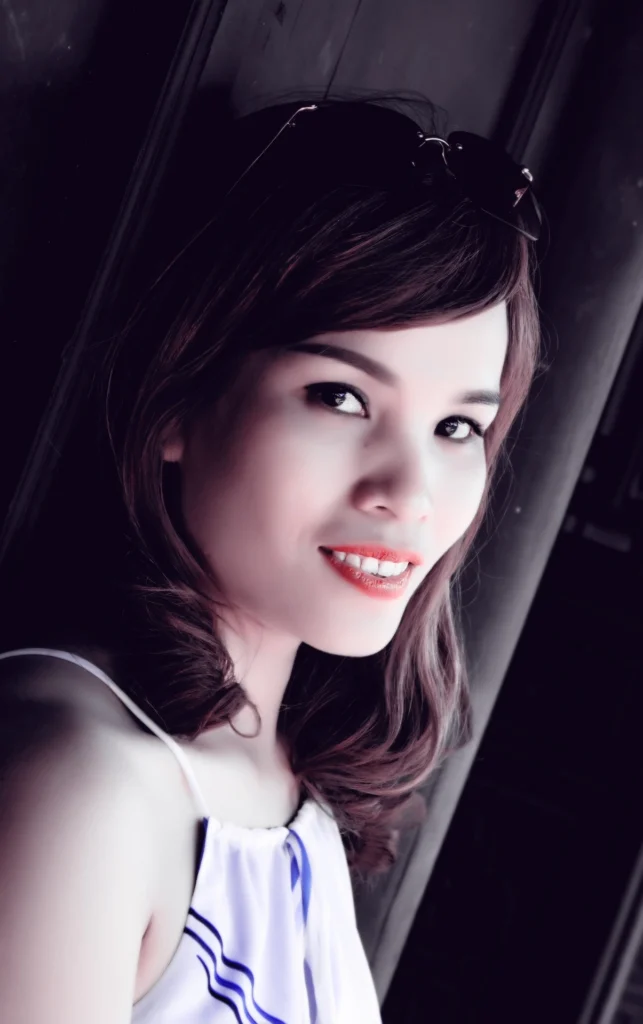 Rates start at 1000 Baht plus short-time room cost if you're not taking her back to your room or out for the evening. Utilize the short-time rooms to your advantage.
She'll suggest it. Chances are you won't last long and she wants to turn another trick anyway. Time is money.
Short-time rooms will keep your valuables safe and where you sleep a secret. Anonymity is a nice safety shield when cruising the streets of Bangkok after dark.
Hooking Up With A Thai Ladyboy
Meeting a Thai Ladyboy for sex in Bangkok has never been easier. We hope that you can utilize this guide for further conquests on your current and future trips to Bangkok.
Meeting a ladyboy hooker in Bangkok isn't hard but getting the experience you want could be. Look over our resources carefully and really get a grasp of what dealing with Ladyboys in Bangkok is all about.
Thanks for discovering our Guide on how to hook up with a ladyboy in Bangkok! If you're interested in learning more about Thai Ladyboys, please check out our Ladyboy Guide Section for more articles and guides!